cloud computing iaas paas saas ppt download Iaas paas saas,... what's the difference?
Cloud computing has revolutionized the way businesses operate in today's digital landscape. With the rise of cloud services, companies can now access and utilize computing resources, software applications, and storage on-demand through the Internet. This innovative approach offers three distinct models, namely Infrastructure-as-a-Service (IaaS), Platform-as-a-Service (PaaS), and Software-as-a-Service (SaaS). Let's delve deeper into these three cloud computing models and explore their differences.
Infrastructure-as-a-Service (IaaS)
IaaS is a cloud computing model that provides virtualized computing resources over the Internet. With IaaS, businesses can offload the burden of managing physical infrastructure and instead focus on deploying and managing virtual resources. This model offers flexibility, scalability, and cost-effectiveness as companies only pay for the resources they utilize. Leading cloud service providers, such as Amazon Web Services (AWS) and Microsoft Azure, offer a wide array of IaaS solutions.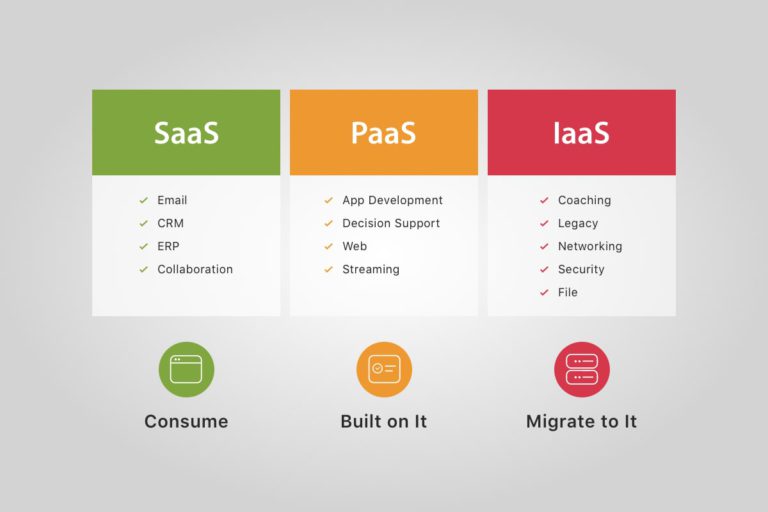 Within an IaaS environment, businesses have control over various aspects of their infrastructure, including virtual machines, storage, and networking components. This level of control enables organizations to tailor their infrastructure to meet their specific requirements and scale resources up or down as needed. Companies are responsible for managing and maintaining their operating systems, middleware, and applications deployed within the IaaS environment.
Platform-as-a-Service (PaaS)
PaaS, on the other hand, represents a cloud computing model that provides a platform for developers to build, test, and deploy applications. With PaaS, developers can focus on coding and application logic without worrying about managing the underlying infrastructure. Popular PaaS providers, such as Google Cloud Platform and Salesforce Heroku, offer a range of tools and services catering to different application development needs.
PaaS environments typically provide developers with pre-configured development frameworks, libraries, and runtime environments. These offerings help streamline the development process and reduce the time and effort required to build scalable applications. Additionally, PaaS platforms often offer built-in features for application deployment, scaling, and monitoring, further simplifying the overall development lifecycle.
Software-as-a-Service (SaaS)
SaaS is undoubtedly the most prevalent cloud computing model, showcasing its popularity across various industries. In this model, users can access and utilize software applications directly from the cloud, eliminating the need for installation or local storage. Leading SaaS providers, including Salesforce, Microsoft Office 365, and Adobe Creative Cloud, offer a multitude of applications tailored to meet specific business needs.
SaaS applications are typically accessible through web browsers or dedicated application interfaces. This model offers numerous benefits, such as automatic updates, seamless collaboration, and remote access. Businesses can leverage SaaS solutions across different functions, including customer relationship management (CRM), enterprise resource planning (ERP), project management, and communication tools.
As cloud computing continues to evolve, these three models - IaaS, PaaS, and SaaS - will play pivotal roles in transforming how organizations operate, innovate, and deliver value to their stakeholders. Understanding the differences between these models enables businesses to make informed decisions when selecting the most suitable cloud computing solution for their specific requirements.
In conclusion, cloud computing has revolutionized the IT industry, offering organizations unprecedented scalability, flexibility, and cost-effectiveness. The IaaS model provides virtualized infrastructure resources, while PaaS offers a platform for streamlined application development. On the other hand, SaaS allows users to access and utilize software applications directly from the cloud. Embracing these cloud computing models empowers businesses to leverage the power of the cloud and stay ahead in the ever-evolving digital landscape.
If you are searching about IaaS PaaS Saas,... What's the difference? you've came to the right place. We have 35 Pictures about IaaS PaaS Saas,... What's the difference? like What is PaaS? | Intro to Cloud Computing, IaaS vs. PaaS vs. SaaS - FourWeekMBA and also IaaS PaaS Saas,... What's the difference?. Here you go:
IaaS PaaS Saas,... What's The Difference?
gcloud.devoteam.com
Invitation For Distinguished-Lecture On "Cloud Computing"@ ISEP,Paris
www.pinterest.com
cloud saas iaas paas computing companies company providers vs clouds industry services analysis investing market service benefits learning does landscape
Everything You Need To Know About Cloud Computing – Ization
ization.in
Everything You Need To Know About Cloud Computing – Ization
ization.in
Cloud Services On-Premise, IaaS, PaaS, SaaS | Online Networks Solution
www.onlinenetworkssolution.com
iaas saas paas cloud services example premise
IaaS Vs. PaaS Vs. SaaS - FourWeekMBA
fourweekmba.com
paas iaas saas fourweekmba
Cloud Computing (IaaS,PaaS And SaaS) ~ Linux Operating System
oel-linux.blogspot.com
paas computing iaas saas
18 Best Cloud | SaaS PaaS IaaS Images On Pinterest | Cloud Computing
www.pinterest.com
Cloud Computing: SaaS, IaaS Or PaaS - Which Is Growing Fastest?
www.cloudopedia.in
iaas saas paas computing
WHAT IS CLOUD COMPUTING STACK (SAAS, PAAS, IAAS) - ORACLE-HELP
oracle-help.com
SaaS Vs. IaaS Vs. PaaS: Cloud Computing Models Explained With Its
laptrinhx.com
Chitsanupong Pakkawut: Cloud Technology
creativedodi.blogspot.com
cloud public private examples paas iaas saas diagram business computing software isn only refer matter information application jdsupra
PaaS Vs IaaS Vs SaaS — Differences, Pros, And Cons | Artifakt Blog
www.artifakt.com
iaas saas paas pros cons computing artifakt
Main Cloud Service Models: IaaS, PaaS And SaaS | Stackscale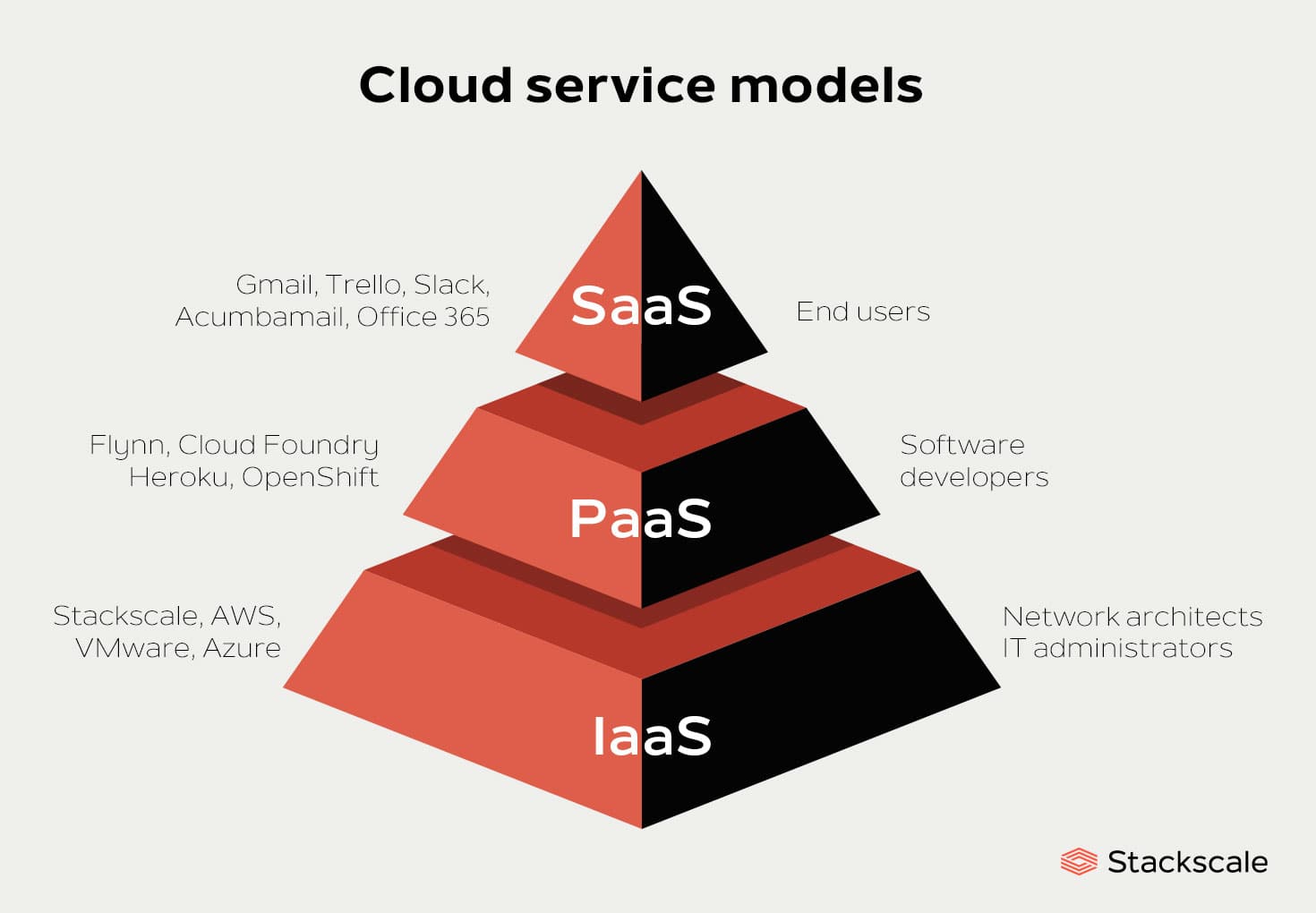 www.stackscale.com
iaas saas paas servicios
Cloud Computing : IaaS Vs PaaS Vs SaaS - Route XP
www.routexp.com
paas cloud computing types services service platform saas iaas businesses different software vs mytechlogy infrastructure techiestuffs fig type
Understanding The Basics Of Cloud Computing
ahmossn.blogspot.com
iaas paas saas
IoT Considerations — Cloud Services — IaaS, PaaS, SaaS, Build Your Own
medium.com
saas paas iaas microsoft infographic jenis layanan iot pengkomputeran awan considerations contoh erp platform digilab hardware almacenamiento nube
Explained: Cloud Computing – PseudoBlogger
sinhaprakhar.wordpress.com
saas paas iaas computing
The Definition Of Cloud Computing | Thomas Maurer
www.thomasmaurer.ch
cloud iaas paas saas security stack computing responsibility shared models application azure infrastructure microsoft levels network definition public vs technology
Forms Of Cloud Computing. SaaS, Software As A Service; PaaS, Platform
www.researchgate.net
saas paas computing iaas infrastructure johari
Cloud Computing: The Difference Between IaaS, PaaS And SaaS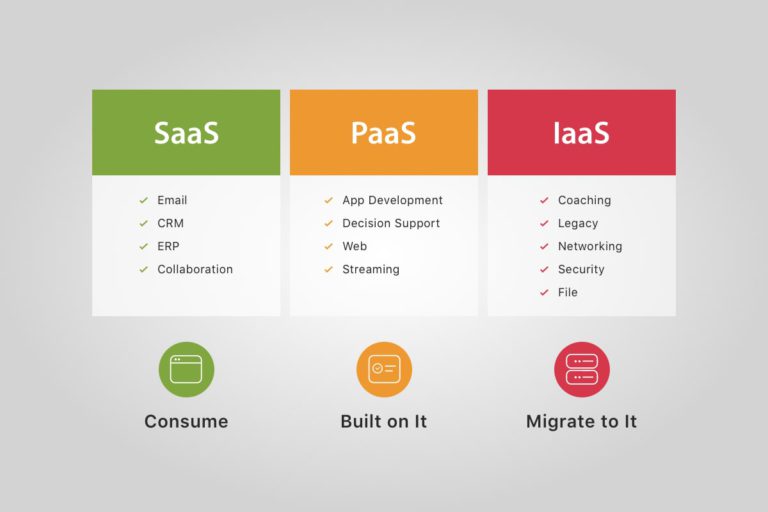 codluck.com
saas paas iaas computing technology
True Cloud Story About: IaaS, PaaS & SaaS | By Mohmmed Albihany | Medium
medium.com
iaas paas saas computing differenza layanan sevizi perbedaan skema bisnis xaas fossguru
SaaS, PaaS Or IaaS: Analyzing Cloud Computing Solutions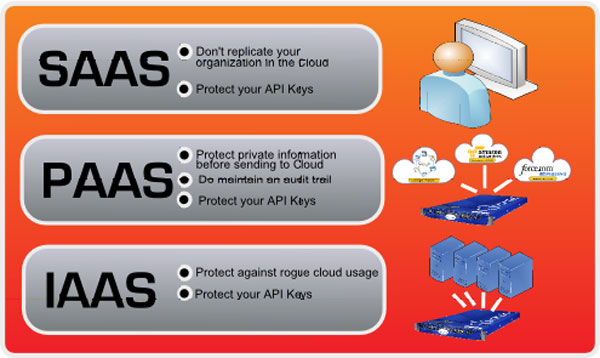 www.techwench.com
iaas cloud saas paas computing solutions service analyzing domain name heroku techwench meaning platform
Can SAP Hold His Position For Another Decade? An Integrated PaaS Will
www.acorel.nl
cloud service infrastructure saas paas computing iaas sap solutions services decade integrated hold position key another his wikitechy technology getting
IaaS - PaaS - SaaS | Cloud Services, Saas, Platform As A Service
www.pinterest.com.mx
computing saas paas iaas deployment layanan
Cloud 101: What The Heck Do IaaS, PaaS And SaaS Companies Do? | VentureBeat
venturebeat.com
iaas paas saas venturebeat heck
What Is IaaS, PaaS And SaaS - Explained In A Nutshell (infographics
c-wise.net
saas iaas paas explained nutshell
SaaS, PaaS, And IaaS - What And How It Impacts Cloud Computing
hackingvision.com
How Would You Explain IaaS, PaaS, SaaS To Your Mom? – Fundamental Cloud
fundamentalcloud.wordpress.com
paas saas iaas buzzword
IAAS PAAS SAAS | Saas, Cloud Computing, System
www.pinterest.com
Cloud Computing Services (IaaS, PaaS, And SaaS). | Download Scientific
www.researchgate.net
iaas saas paas
SaaS Vs PaaS Vs IaaS – Which Cloud Computing Technology For Your
www.pinterest.co.kr
What Is Cloud. And What Are IaaS, PaaS, And SaaS? - Finance And
community.dynamics.com
saas car iaas paas service vs cloud premise example models computing software community illustration ax dynamics cars services points important
What Is PaaS? | Intro To Cloud Computing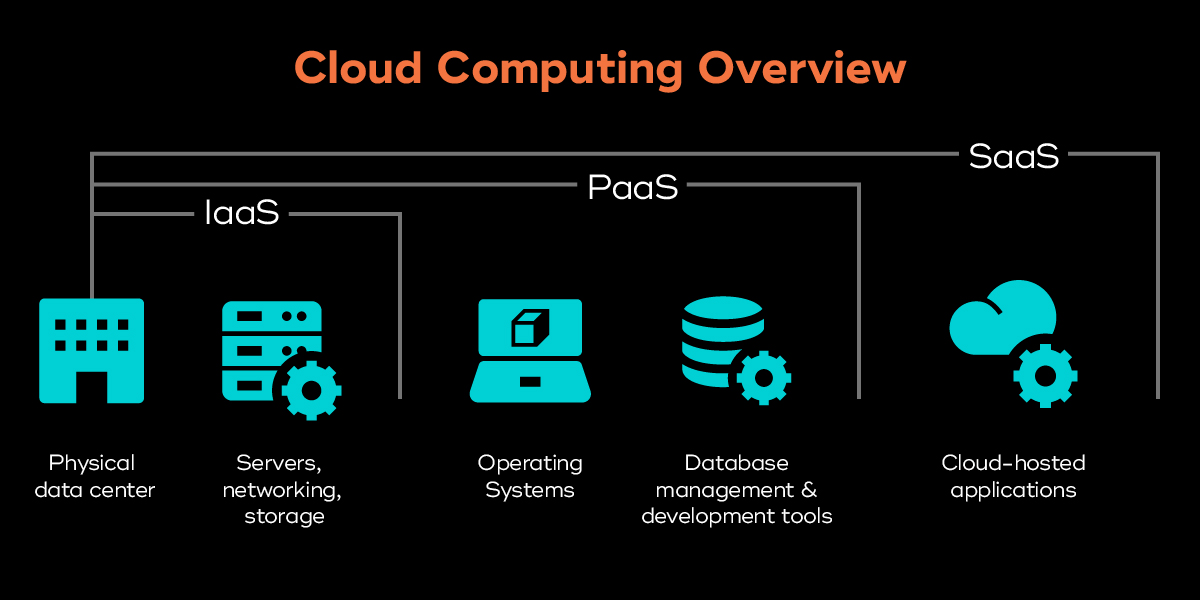 www.teradata.com
iaas paas cloud computing saas intro compete helps
PaaS Vs IaaS Vs SaaS — Differences, Pros, And Cons | Artifakt Blog
www.artifakt.com
iaas saas paas cons artifakt
Paas cloud computing types services service platform saas iaas businesses different software vs mytechlogy infrastructure techiestuffs fig type. Iaas vs. paas vs. saas. Paas vs iaas vs saas — differences, pros, and cons